Featured Products
---
Veni - Multipurpose E-commerce WordPress Theme
Veni - Multipurpose E-commerce WordPress Theme
---
---
Veni is built to measure for WooCommerce, the leading eCommerce platform. WooCommerce let's you open your very own online shop without lifting a finger. That way you can have a great blog and a shop on the side. Start selling and earning – everything just works.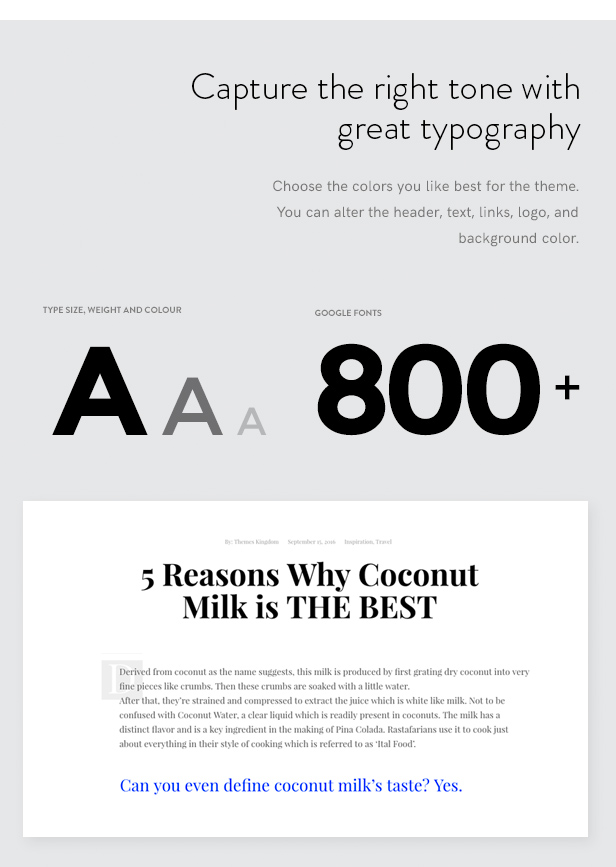 What people say about Themes Kingdom
Micha Karmann
Guys … you're FANTASTIC! AWESOME!!! THIS is what I call support. One of the best here at ThemeForest. Maybe the best. THANX!!!
Nicole Allison
The experience I've had with Themes Kingdom has been wonderful. The customer support it exceptional and the amount of attention to detail and care that goes into the templates is wonderful. I would highly recommend Themes Kingdom to any developer or anyone looking to create a spectacular site on the WordPress platform.
Ryan Burns
Love the Themes Kingdom support. Always take care of their customers. Great premium WordPress themes
Anya Piper
Uberly impressed with the AMAZING support I constantly get from Themes Kingdom < awesome!!!
Support
Support for all Themes Kingdom themes is handled through the Themes Kingdom support system, if you'd like to open a new ticket over there and Themes Kingdom support team will take a look at your issue
How to register support account?
Share This Product
Possibly related products