Featured Products
---
WooCommerce Photo Reviews - Review Reminders - Review for Discounts
WooCommerce Photo Reviews - Review Reminders - Review for Discounts
By : villatheme Published on Friday, January 19, 2018,18:46:44 in WordPress Plugins
---
---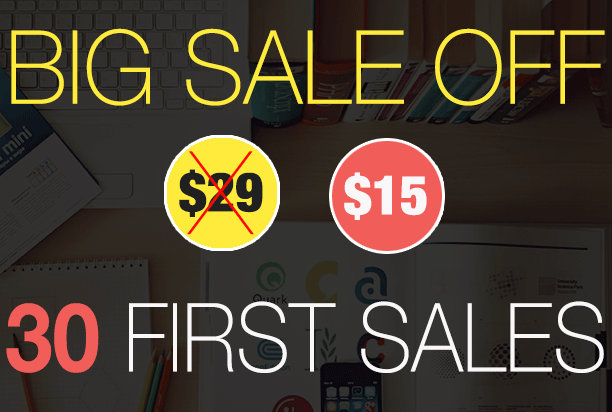 The plugin WooCommerce Photo Review helps you to allow your customers to post reviews include photos. With photo reviews, your store will have social proof, increase the trust of customers for product quality. Once an order is complete, an email will be sent to the customer asking them for a review which included product picture. If the customer post a review and it is approved, they will get a coupon.
FEATURES:
Reviews include photos: The plugin allows your customers to post review include product photos.
Reviews must include photos: You can select if all the reviews must include photo or not.
Picture size: Configure the picture max size can be uploaded.
Max file upload: Configure how many pictures can be uploaded with a review.
2 front-end style: select how photo reviews will be displayed on front-end with 2 available layouts.
Rating count: Display how many percents does each kind of review has.
Design the rating table on the front-end: all the rating table front-end is customizable.
Coupon for reviews:
Automatically create and send coupons to customers who post reviews
Auto create and send coupon: Create and send coupon for customers who post review
Coupon for photo review: Choose to send coupon for only reviews include photos
Minimum rating to receive coupon: Configure minimum rating review to received
Email design: Fully design the email plugin will send customers to ask for review
Coupon settings: Configure the coupons with fully set up as WooCommerce
Follow-up email:
Schedule to send emails to customers after success order to ask for reviews.
Schedule time: Select a time to send email to customers to ask for review after orders are completed
Customize email: Design the emails send to customers with shortcodes
CHANGELOG

/**v1.0.2 - 2017.01.25**/
- Added: auto update, "Review Now" button style
- Changed: Coupon expiry date

/**v1.0.1 - 2017-01-23**/
- Fixed: Email settings save
- Updated: Products restriction in review reminder

/**v1.0.0 - **/
- The first release

Share This Product
Possibly related products