Featured Products
---
WP Google Maps - Map Plugin for WordPress
WP Google Maps - Map Plugin for WordPress
By : Elfsight Published on Wednesday, September 06, 2017,15:19:04 in WordPress Plugins
---
---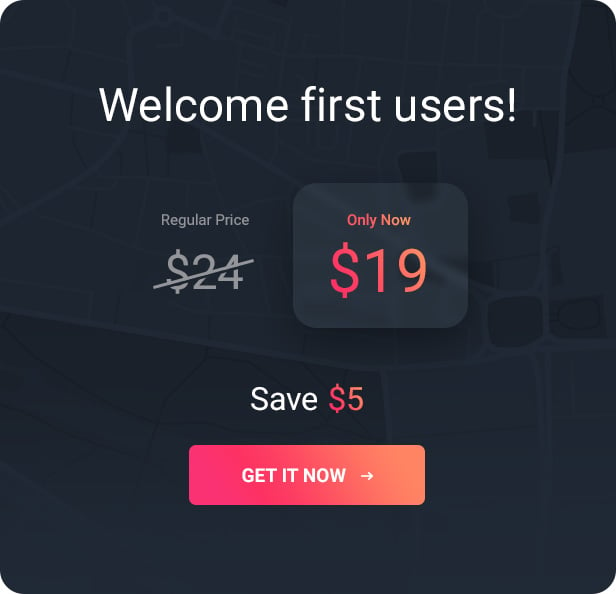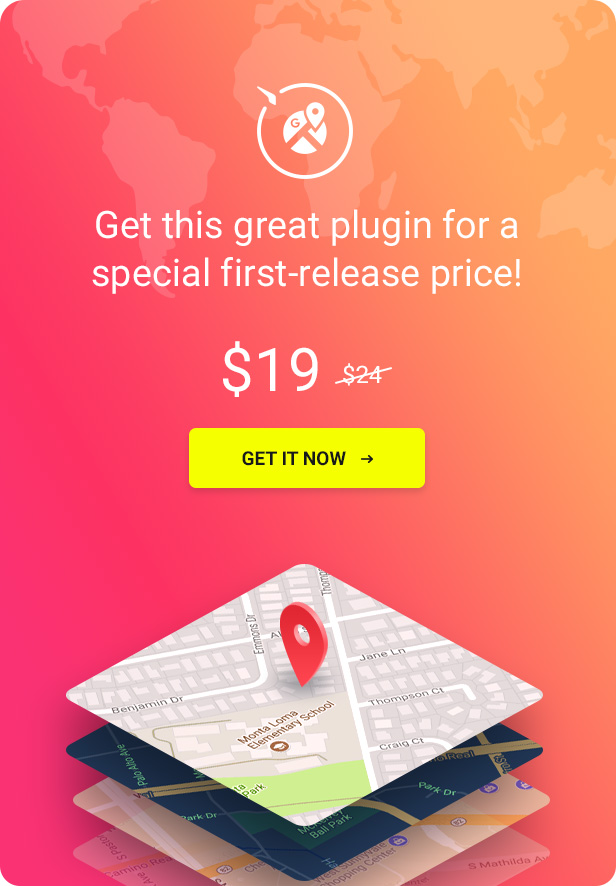 The Elfsight Team proudly presents to you a brand-new app – Google Maps plugin for your WordPress website. We hope that you'll give it a warm welcome and love it just as much as we do! It is a simple, functional and fully customizable tool that makes it so much easier for your people to find you! What makes this plugin an absolute must-have for any website, is the ease of installation, and the simplicity of use. Install this amazing WordPress plugin to save your time, and spare yourself and your customers and employees lots of effort and trouble!
Install this amazing Google Maps plugin in just 55 seconds
Let your customers and real-life visitors find you with no trouble at all
Help your visitors get to your location
Makes it easy to share your full contact info along with your working hours with your site's visitors
20+ predefined icon types AND the option of creating your custom icon
Set your map's style and appearance to fit your website's unique design
Complete Features List
Allows to set up an unlimited number of location markers
Allows to set up a unique marker for each location
Allows you to choose from 20+ predefined location markers, or set up an unlimited number of custom markers
Info window complete with all the information you need to display – your address, website link, email, phone number and working hours
The easiest ever mechanism of calculating and displaying directions
2 predefined marker animation types
Customizable and mobile-responsive map size
Allows to calculate the center of your map automatically, or set it manually
Customizable zoom
4 predefined map types to give your map the exact look you need
4 predefined map layers
Easy-to-use controls
4 predefined color schemes and the option of setting your own custom colors.
How to add Google Map to a WordPress website
Adding a Google Map to your WordPress website with our fantastic plugin takes less than a minute. All you need to do is configure the settings in your WordPress admin panel, get the installation code, paste it to the required part of your website, and you're done!
Support for the Google Maps plugin
Those of you who have been with us for a while, already know that we never leave our people out in the cold. We love all of our customers, both regular and new, and we're always ready to answer your questions and to help you in every way we can. If you find out that your WordPress Google Maps plugin has stopped working, our friendly and professional support team is there for you, to provide any help you require. Just expect an answer from 10 a.m. to 7 p.m. CET, Monday through Friday.
Share This Product
Possibly related products