Featured Products
---
Zuper - Shoutcast and Icecast Radio Player With History - WordPress Plugin
Zuper - Shoutcast and Icecast Radio Player With History - WordPress Plugin
By : LambertGroup Published on Wednesday, December 13, 2017,09:37:46 in WordPress Plugins
---
---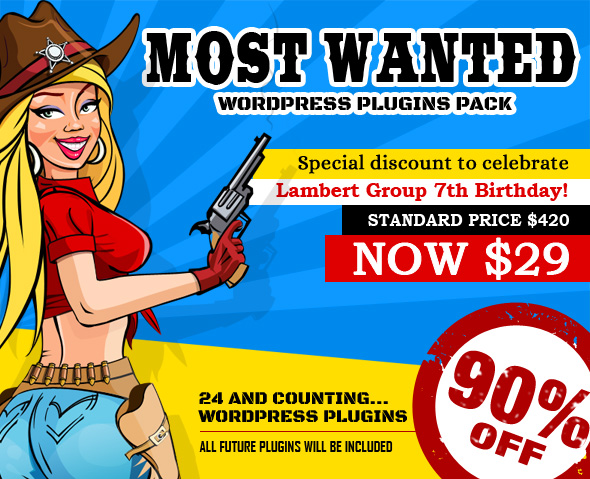 The powerful and elegant radio player with history support which will play ShoutCast and IceCast streams.

IF YOU NEED ONLY THE JQUERY PLUGIN FOR THIS PRODUCT , YOU CAN DOWNLOAD IT FROM HERE :
https://codecanyon.pluginus.net/item/zuper-shoutcast-and-icecast-radio-player-with-history/21059191

How to install and use the plugin:
https://www.youtube.com/watch?v=ZbtTRqZJqqg
FEATURES:

Shoutcast & Icecast Support
It supports Shoutcast and Icecast radio streaming. The radio stream should be MP3 type. It will also play AAC streams but only on browsers which support AAC

Only Radio Stream Needed
Just add the radio stream and the player will get the current playing song and artist photo.

Responsive Design
The radio player can be used in websites which are responsive. Optional parameter to disable responsive behavior in order to integrate it in non-responsive websites.

Mobile Compatible
It is compatible with IOS and Android operating systems.

Last.FM API
The player uses Last.FM API to display the photo of the current playing singer.

Highly Customizable
You can choose from the 2 available skins: back & white. Also, from parameters you can create any color scheme,
having the possibility to integrate it in any design.

Sticky Version
Parameter to set the radio player in sticky version. Additional parameter to only show the play button.

History
It will automatically get the history for ShoutCast streams. For IceCast streams it will generate the history as the radio plays.

Show/Hide History
Button to show or hide the history.

Bio
It will display the current playing artist bio, if available.

Share
You can share the radio player on Facebook and Twitter.

Show/Hide Buttons
You can set as visible or set as hidden: bio, volume, share buttons

Multiple Parameters
Over 50 options from where you can customize your player, including: width, autoplay, colors and other parameters.
Notes for IOS (restrictions imposed by Apple):
1. The autoplay will not work because IOS disables autoplay feature and it can't be controlled from JS
2. Volume controllers will not work on IOS. You'll have to adjust the volume with physical buttons of the mobile device.
Other Recommended Players
Keywords: radio, audio, html5, mp3, music, player, wordpress, ios, history, plugin, streaming, sticky, biography, shoutcast, icecast
If you need additional information don't hesitate to contact us at
office@lambertgroup.ro
. We'll try to answer you as quickly as possible.
Enjoy!
UPDATES / RELEASE LOG

***Version 1.1 Release Date: December 20, 2017
- parameter to set the song tile & artist name centered or left aligned
- parameter to set the opacity for the line separator between song tile & artist name

***Version 1.0 Release Date: December 12, 2017

Share This Product
Possibly related products